Computer Peripheral Metal Stamping in China
Computer Peripheral Metal Stamping Manufacturer in China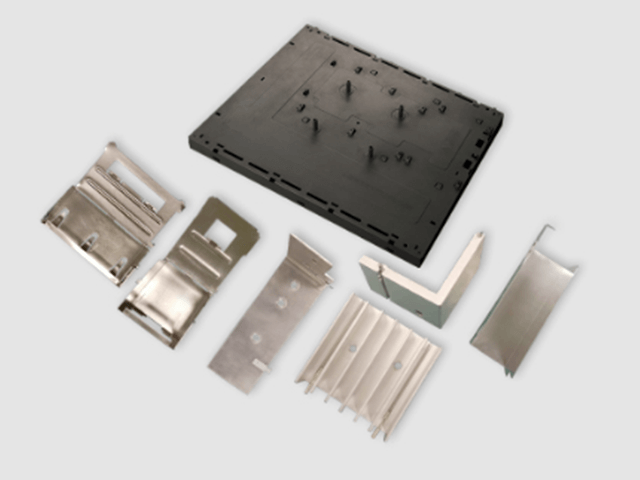 Features
Computer peripheral parts metal stamping is a manufacturing process in which metal components for computer peripherals such as stamping heat sinks, computer hardware, keyboards, mice, and speakers are shaped using a stamping press and a die. The process involves placing a sheet of metal between the die and the stamping press and applying pressure to the die, which shapes the metal into the desired shape.
The stamping process is efficient and cost-effective, and it allows manufacturers to create metal parts with precise dimensions and high levels of consistency.
Computer peripheral stamping is an important part of the manufacturing process for computer peripherals, and it helps ensure that these devices function properly.
Stamping hardware material
The materials suitable for manufacturing computer peripheral stamping parts are as follows:
SECC electrolytic lead galvanized steel sheet (T=0.5-2.6mm)
SUS stainless steel (T=0.5-1.0mm)
Stamping surface treatment
Feng Yu can provide the surface treatment process of computer peripheral stamping parts as follows:
If you have any needs for
stamping parts
or are interested in our metal stamping services, welcome to contact us.