Micro Motor Cooling Fan Stamping Metal Parts
Micro Motor Cooling Fan Stamping Metal Parts Manufacturer in China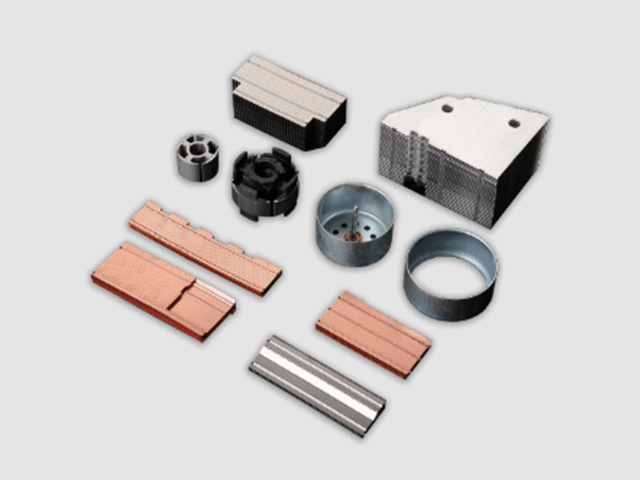 Features
Motor stamping is a type of metal stamping. Stamping replaced part production through die forging and machining, resulting in significantly reduced part costs.
Stamping parts including motor housing, stator, maglev sheet, and upper and lower covers.
Stamping hardware material
Stamping materials of the micro cooling fan, stator, the motor are SECC, SUS, and SPCC, the thickness range of the FENG YU's stamping processing is as follows:
SECC electrolytic lead galvanized steel sheet (T=0.5mm-2.0mm)
SUS stainless steel (T=0.3-1.0mm)
SPCC cold rolled carbon steel sheet (0.5mm-1.0mm)
Stamping surface treatment
Related Video
Metal Stamping - Cooling Motor Magnetic Sheet:
If you have any needs for
stamping parts
or are interested in our metal stamping services, welcome to contact us.